Beautiful Personalised Gift Certificate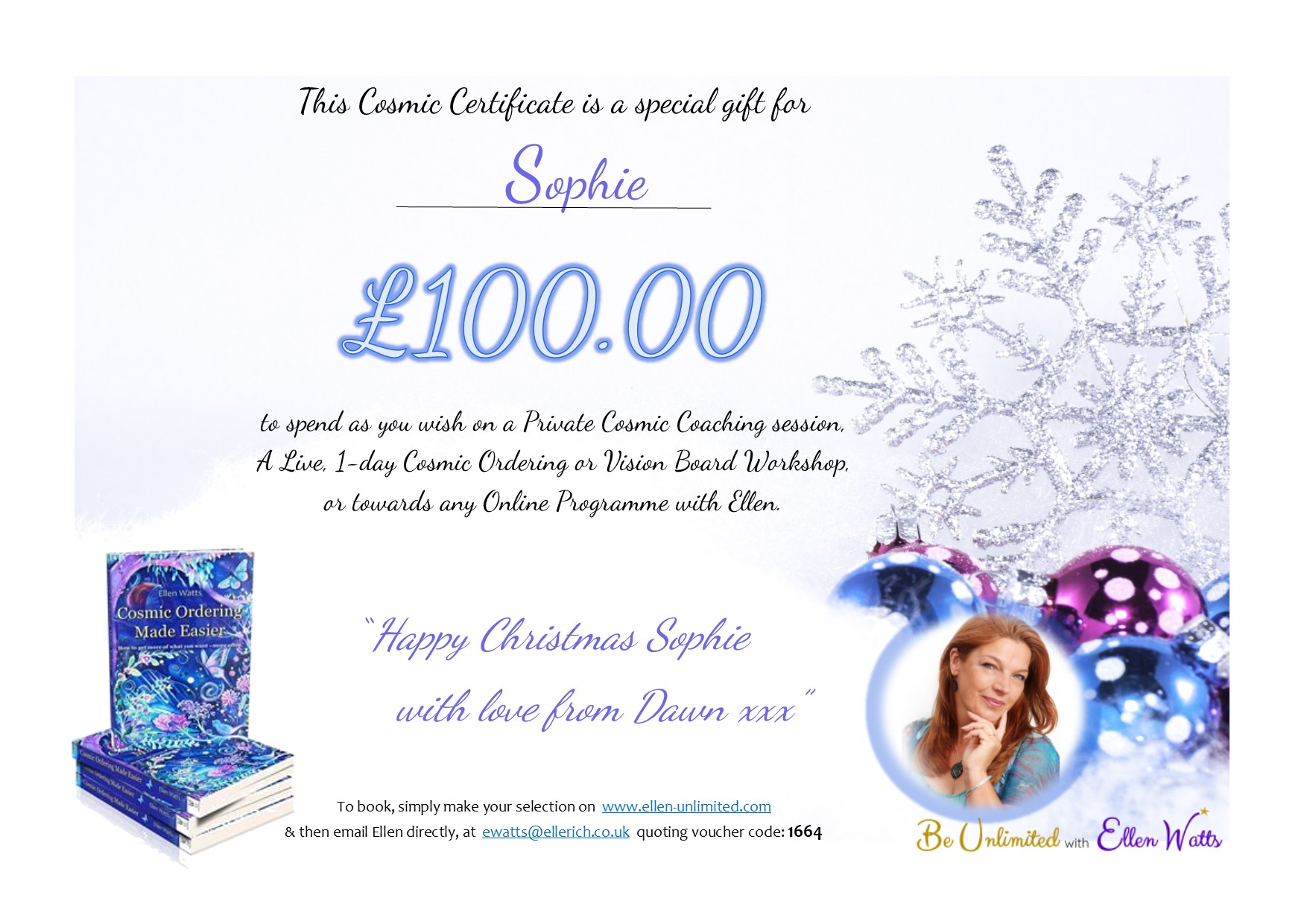 *example of personalised gift certificate 

£100 Personalised Gift Certificate
Wish them everything they wish themselves for Christmas & for 2019


The Perfect Christmas Gift 
A Beautiful Personalised Gift Certificate delivered electronically, for you to email on or print out and give. Or I can email it directly to them from me with a message from you. 

Gift Certificates can be redeemed towards a Private Cosmic Coaching session with me in person, via Skype or by recorded Teleseminar Call.
It can also be used for any LIVE 1-day workshop at my home, or put towards any online programme. 

Gift Certificates are valid for 3 years (and even then I'm pretty flexible) so there's plenty of time for them to choose. 

This is a gift that keeps on giving, as what they learn and put into action from their session, workshop or programme with me
could lead to a lifetime of gifts and dreams come true! 
Gift vouchers can be redeemed for Private Coaching sessions,
1 day workshops or towards any online programme. 
All of these products and services can be bought with gift vouchers. And more will be added soon.